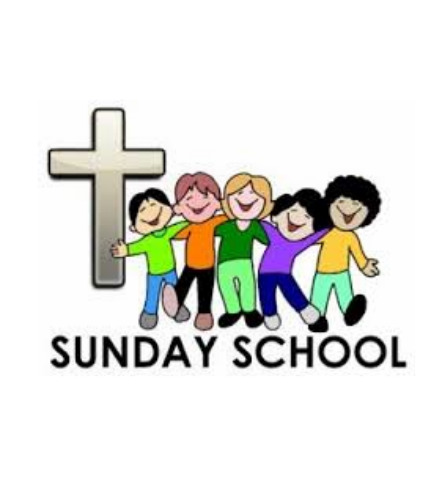 SUNDAY SCHOOL is held on most sundays at 11am
Sunday School Update
Since the horrible times of Covid Our Sunday School has gone on from strength to strength mainly
because of the efforts of our dedicated volunteers with numbers of children attending increasing rapidly so :-
HELP! We are looking for even more volunteers to be a part of and help run our thriving Sunday school. We work off a rota system, which is flexible. Our Sunday school is an all- inclusive activity group for children taking place during the Sunday service. We welcome children from pre-school age through to teens. Our varied range of indoor and outdoor activities relate to Christian values.
Please contact Caroline Power for further information (07850 047235). Sunday School is on Summer break now, returning on Sunday 11th September
About – Sunday school's aim is to teach children Christian values in a fun and informal way. Make new friends and be at the heart of the church community.
Times 10.30 a.m. until after communion, the Sunday school teachers take the children up for a blessing then the children go back to their parents/carers until the end of service.
Where – In church the younger children are in a room at the back of church and the older children are in a room adjacent to the, alter.
Curriculum – Sunday school follows the twelve values to be, taught in schools and Sunday schools recommended by the Manchester Diocese. We relate these values to bible stories, prayers, songs and crafts and offer a very varied and innovative curriculum (a copy of values attached).
Family Services – This is where the children stay in church and do a presentation of the work they have been doing in Sunday school. This is to, show case the fantastic activities they have enjoyed and share the fun with the whole, church community. There are no set dates for family services but you will, be, informed of them in advance through the Sunday school newsletter.
Prize Giving – Prize giving takes place in at the last Sunday Service before the children break up for the school summer holidays. Children are, presented with a gift, to thank them for all their dedication to Sunday school.
Consent Form A completed consent for is required before you child attends Sunday school.
Best wishes
Sunday school Teachers